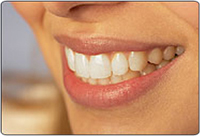 Dental bonding is a technique that has been used in cosmetic dentistry for many years and can transform your smile in just a single visit. The dental bonding procedure utilizes a composite resin and is used for a variety of structural as well as cosmetic purposes. One can draw a parallel between dental bonding materials and a sculptor's clay. By using dental composite resin bonding we can restore any chipped or broken teeth, fill in gaps and reshape or recolor your smile.
The process involves the skillful / artistic use of the correct amount and color of "dental composite" which is a moldable material with a paste like consistency.

Bonding is used for a variety of cosmetic dental procedures including:

• Repairing broken and Chipped teeth
• Closing gaps between teeth (diastemmas)
• Reshaping teeth
• Smile makeovers using composite veneers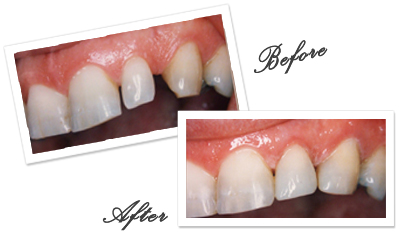 Are you a candidate for tooth bonding?

• If you have small gaps between your front teeth, or if you have chipped or cracked teeth, you may be a candidate for bonding.
• Bonding is also used for patients who have discolored teeth, uneven teeth, gum recession or tooth decay.
• Bonding material is porous, so smokers will find that their bonding will yellow.
• If you have crowding or overlapping of teeth , this procedure can be used to correct crowding and align the teeth to improve the smile.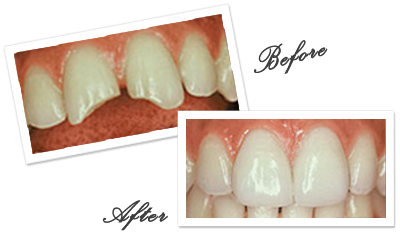 Advantages of dental bonding:

• Conservative as there is little or no reduction of tooth structure.
• Immediate correction of the defect
• Reversible procedure
• Cheaper option as compared to crowns or porcelain laminates
• No anesthesia is required
• The teeth appear straighter
• Composites bond directly to the tooth providing support.
• Composites can be used to fill in cracks, chips and gaps - and will match the color of your other teeth.

Disadvantages of the dental bonding procedures:

• Does not reposition the tooth
• Can stain or chip more than crowns
• Teeth may appear somewhat thicker
• May need to be redone more often
• Bonding material is porous, so smokers will find that their bonding will yellow.