The Goa Dentists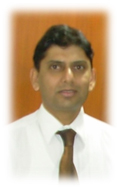 Dr. Shybal Das (B.D.S, M.D.S) is one of Goa's leading Orthodontists. He started his dental practice in 1991 after completing his Masters degree in Dentistry. He currently also holds the position of Professor and Head of Department of Orthodontics, Orofacial Orthopaedics and Orthognathic surgery at a Dental institution and is actively involved Post Graduate teaching. He has also been closely associated with the Dept. Of Oral Implantology in the same institution for the last eight years. He specializes in the placement of immediate and delayed implant systems.
Dr. Das has based his practice with an emphasis on health and meeting each patient's individual needs. It is his continued knowledge of the best ways to practice dentistry that deliver the type of treatment and results that have made his services sought after year after year.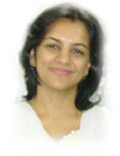 Dr. Aparna Das (B.D.S, M.D.S) has a Masters degree in Prosthodontics (Crown, Bridge and Dentures) and also specializes in Restorative, Cosmetic and Aesthetic Dentistry. She has also been constantly involved in teaching with emphasis towards Post Graduate training programmes and is currently a Professor of Prosthodontics at a dental college in Goa. Dr. Aparna is specially inclined to taking up challenging cases involving full mouth rehabilitations and implant prosthetic restorations. She has focused her practice on always being in the forefront of modern Cosmetic Dentistry treatment techniques and the continued building and maintaining of warm relationships with her patients. She is known for her gentle, caring manner and her expertise in Aesthetic and Restorative Dentistry.
The Clinic

Our practice is a multispecialty oriented practice, with specialists attending to the patients. It is efficiently run and equipped with modern dental chairs using the latest instruments and materials.
The clinic is fully air conditioned with beautiful interiors and a spacious waiting room. The operatories are well equipped with soothing interiors. Hygiene, cross infection control, equipment sterilization and patient comfort are given top priority.