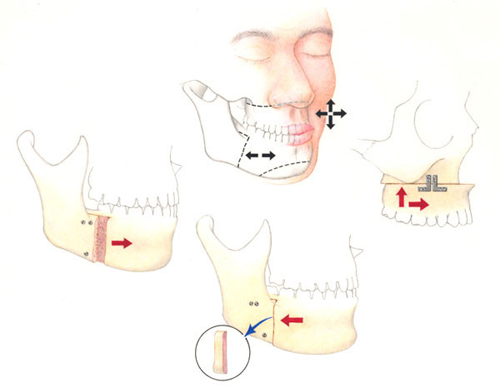 Surgical correction of facial abnormalities is routinely done by us as a specialist team approach involving an orthodontist and a oral maxillofacial surgeon.
This type of surgery improves the overall esthetic appearance of the face as well as the bite in complicated cases .
Orthognathic surgery may be consoidered when:-



• The lower jaw is much behind the upper jaw
• The lower jaw is much more ahead of the upper jaw, making the chin more prominent
• Open bite in front as the teeth do not meet
• The jaw may be deviated to one side causing facial asymmetry
• Combinations of these
The surgery involves a brief period of hospitalization and the incisions are made from inside the mouth so that there are no scars on the face.