For individuals who have chipped, cracked or irregularly shaped teeth, dental contouring and reshaping can be just the ticket for a more beautiful smile.
Tooth reshaping, or contouring, is one of few instant treatments now available in cosmetic dentistry. Dental reshaping and contouring is a procedure to correct crooked teeth, chipped teeth, cracked teeth or even overlapping teeth in just one session.
The dental contouring procedure can even be a substitute for braces under certain circumstances. It is also a procedure of subtle changes. A few millimeters of reduction and a few millimeters of tooth-colored laminate can create a beautiful smile when performed by a cosmetic dentist, with no discomfort to you. Tooth reshaping, or dental contouring, is commonly used to alter the length, shape or position of your teeth.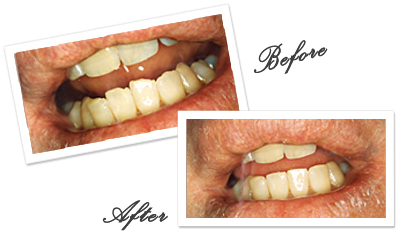 The reshaping of a your teeth is a procedure that involves the removal of a very small amount of tooth structure to help achieve a more desirable smile. Chipped or fractured areas are smoothed out and specific angles or edges can be rounded or squared. Contouring creates better alignment and can create a more feminine or masculine smile. It is sometimes done to prevent chipped areas from getting worse. Tooth reshaping is a safe and conservative way to improve your smile. Since teeth can become weaker if large amounts of enamel are removed, this procedure is limited to minor changes or combined with veneers or bonding for a terrific smile.

Advantages:

• Immediate correction of the problem
• Generally painless, no anesthesia is required.
• Less expensive than other forms of esthetic treatment
• Permanent results
• No maintenance.
• Most conservative
• Quickest solution
• Your dentist can remove only a small amount of tooth enamel, contouring your problem tooth into a more pleasing shape for an improved smile. The tooth contouring procedure is quick, simple, painless, and inexpensive.

Disadvantages:

• Too much reduction can alter the appearance of the smile line and may be unattractive.
• Does not reposition the tooth
• No improvement in color
• Bite may limit how much of the tooth can be taken away.
• In rare instances, sensitivity may be a problem.
• There are limits as you may be at risk for tooth breakage and decay if too much enamel is removed your teeth.
• If your teeth were uneven because you grind them, they'll become uneven again until the grinding issue is resolved.